MetaCartel: Separating Wheat From Chaff
The good, the great & the best; because there's no bad & ugly in the MetaCartel.
As any angel will tell you, investing in early stage startups is an extremely risky business. Most startups end up failing, and if the chances of failure are high at the seed funding stage - imagine how much higher they must be in the proof-of-concept phase.
This proverbial edge of chaos is where the MetaCartel DAO lives, often backing mere hackathon projects & hoping the grantees love their project enough that they'll continue building without pay.
We gave grants to a bunch of cool people, helping them keep the lights on while they build innovative new crypto primitives, products & services. Some of those projects went on to get merged or acquired, some went on to raise more money; some of them achieved commercial success, some created communal value & some... Didn't. 🤷‍♂️
Without further ado!
DeFi Grants
A then-newborn DeFi automation dApp borne by Nodar, applied for a $4k grant back before this crazy food money farming wave. The project merged with a dashboard called DeFiSnap & created what is now Zapper.fi - one of the most well known tools for DeFi farmers; just closed their $1.5m Seed round raise. Good job Nodar & the crew!
It has been a bit over 6 months between the time we gave this impressive young man a grant of $1000 to build a real-time finance or, more simply, a money streaming dapp, Sablier. Just this past month, Sablier got acquired by Mainframe, to be used as one of the core pieces of its DeFi bond system. Keep up the great work, Paul!
Long before the farming rush, we recognized the gem that is Andre and got him a grant to help continue building (then) iearn. (Now) yEarn, is all about high-yield-chasing automatons helping farmers & dripping fees into YFI - a low supply token that then turned into a rocketship. Unfortunately, we can't take any credit in yEarn's success, as we apparently failed to let Andre know he received a grant, which he then never actually used 😅.
Tools & Services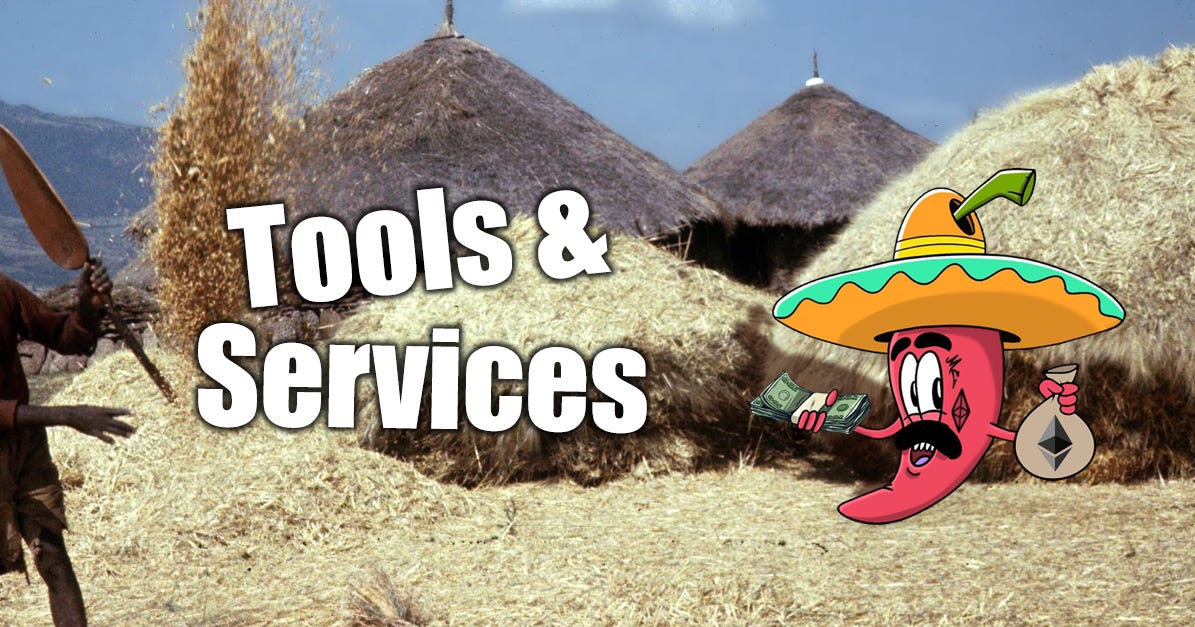 A personal favorite of mine, gaining significant traction in the DAO space, even against DAO building platforms that raised millions in funding. The project recently closed a humble raise, reaching their cap with excess demand multiple times over. It's the cheapest way to launch a DAO, coming up with exciting new customizations & features, aka boosts, with the Moloch Minion & otherwise.
One of the earliest projects we backed, alive and kickin'. An Ethereum based events management platform, mostly used by the people frustrated with RSVPs not showing up on their free events. It makes people pay to RSVP, then pays them back upon arrival - with some extra funds coming from the people who RSVPd but haven't shown up. How cool is that? It even motivated people to exercise during quarantine.
An automation protocol built on Ethereum. It's basically if-this-then-that for smart contracts, allowing things like dollar-cost-averaging & stop-loss orders for Uniswap or other-DEX traders; eg. if price drops below X, sell. Co-funded by Gnosis, the project has been coming along nicely & integrating with projects such as Kyber, Omen & Chainlink. A new money lego tool.
Loft Radio is one of the projects we've funded just because it's damn cool. We met Jeremy & Michael at ETHDenver, and they told us all about their passion project - Loft Radio. Helping lo-fi hip-hop (to begin with) artists set up their 0/24 virtual radio stations & receive tips in crypto. Much vibes, check it out.
NFTs & Commerce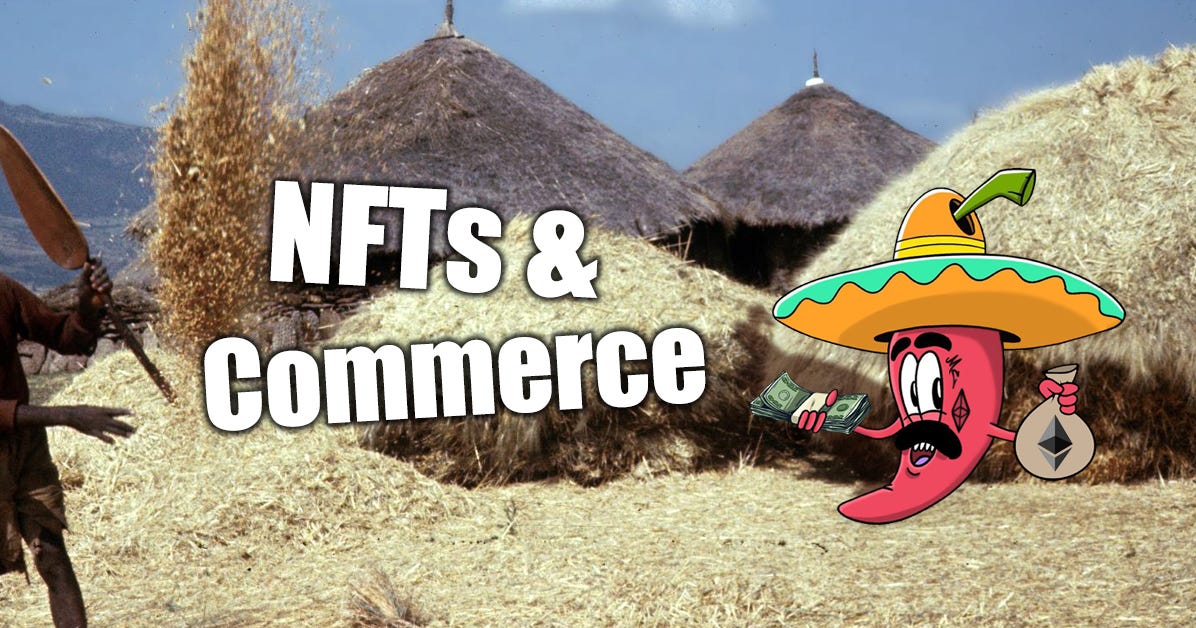 Our first grantee in the NFT space, pioneering NFT store launching, NFT ticketing & other NFT related services. Went on to generate over $40k in sales with people launching almost 800 stores after receiving a grant of $1500. Currently in the fund-raising mode, best of luck to Nate & Carolin!
A decentralized brand factory,selling high-quality limited-edition digi-physical items. One of the first profitable DAOs; on a path to partner with evermore crypto artists & help them set up their own decentralized merchandise stores. By buying things on MetaFactory, you can gain a stake in the MetaFactory DAO - GO!
Launching out of Alex Masmej' "Undercollateralized Loans" chat, RocketNFT is the only service to offer loans backed by NFTs. Easier said than done as illiquid assets are incredibly hard to price, Alex managed a return of 6% on ETH loaned. If this is something you'd want to be doing, this is the perfect time for you; Alex is giving up control.
DAOs, DAOs, DAOs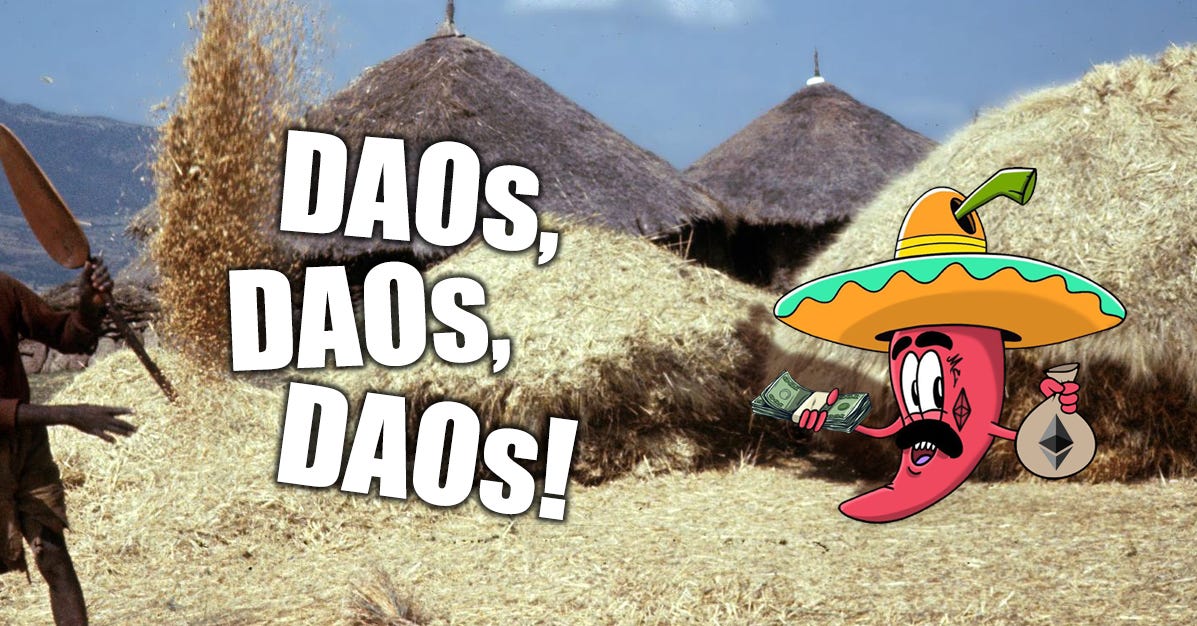 One of the earliest for-profit initiatives popping directly out of MetaCartel, Raid Guild is a decentralized devshop. Originally comprised only of members of the Cartel, it has since expanded a lot, to include ~100 members with expertise in anything from back-end development to top-of-the-funnel user acquisition from all over the Ethereum space. Raid Guild is here to serve other Web3 projects in anything they need, making money to work on their own initiatives.
Another initiative we decided to support because it's damn cool. Also getting started at ETHDenver, it came out of the conclusion we needed to increase diversity in crypto. MetaGammaDelta is a parody sorority DAO supporting women-led projects. Originally started by Juliana, Sydney & Mahoney, it now houses some of the most brilliant women in the Ethereum space.
MetaMedia is one of the most recent MetaCartel initiatives. Though dubbed "a metacartel propoganda machine", its meant to aggregate media such as newsletters, podcasts & videos from around the Ethereum & the wider Web3 space. It does things like weekly reports, quarterly reviews & hot-take livestreams. Hasn't yet actually deployed the DAO contract, but it already is a decentralized organization. 🤷‍♂️
Getting started as an internal project to structure the Cartel, MetaGame is an attempt at turning the building of the Ethereum ecosystem into a real-life MMO-RPG. After a grant of $600, went on to mint ~60k$ in tokens for its contributors; tokens not backed by much other than the contributor's belief that the tokens will be worth their effort once the project reaches success. Most recently reached the closed beta phase & celebrated its first birthday. 
All of this grant-giving to successful projects got Peter thinking MetaCartel should also get into actual investing, following up the grant-receiving projects & others. MetaCartel Ventures was one of the first, if not the first for-profit DAOs launch; a Delaware LLC. It invested in projects such as Zapper, MetaCoin & DAI most recently got  featured on Bloomberg. And believe it or not, there's even MetaCartel Ventures China by now.
---
For each of these grants, Pet3r & other MetaCartel Paladins reviewed & interviewed countless other candidates. Besides these, we gave grants to a bunch of smaller scale experiments and community initiatives like hackathons & conferences. Not all projects lived up to their expectations, but we're proud of all of the founders we backed & things they've delivered.
Conclusion
Since its inception, the mantra of the MetaCartel has been:
"If you want to go fast, go alone. If you want to go far, go together."
And we have indeed come far.
To think all of this unraveled from a few people coming together to solve a common UX problem (story of meta-txs), then deciding to stick together and "solve some more problems" is… Amazing.
It has been a bit under two years since the initial get-together & a bit over a year since this meta-tx taskforce has evolved into a grant-giving MetaCartel DAO, with the focus on supporting great people improving the UX of Ethereum - be it applications with great UX, tools for builders or educational & community building initiatives.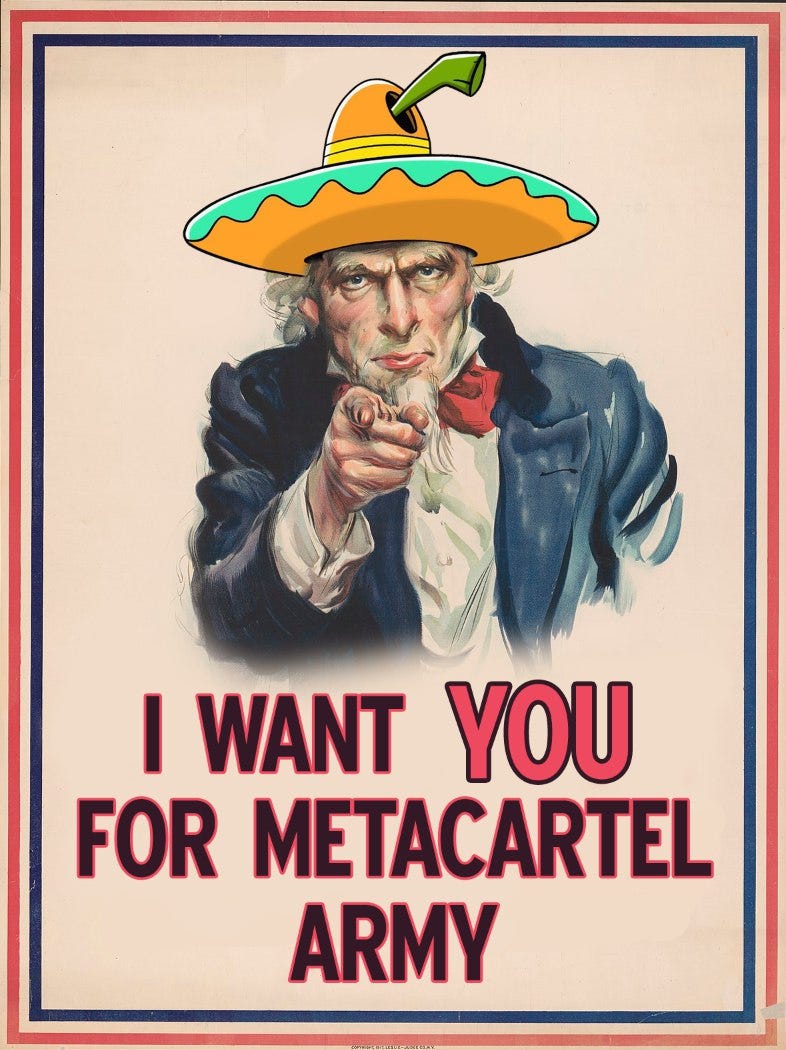 We have mostly been focused on the application & community layers, but the time has come for us to also fund some experiments on the infrastructure layer. If you're working on a project helping mitigate these insane gas prices, or know someone doing so, make sure to come our way for some funds & support.
Make Ethereum usable again!
---
Big up to the MetaCartel OGs & a special thank you to Peter Pan who corralled us all in here. Regardless of MetaCartel being a DAO, to say it would be much less successful without Pet3r's initial leadership would be an understatement. Inexistent, more likely.
Thank you to MetaCartel Paladins James & Cooper who helped review this, and a big thank you to all of MetaCartel members for betting on our ability to separate wheat from chaff. 🤠
much love ❤,
peth